Design help when you need it
link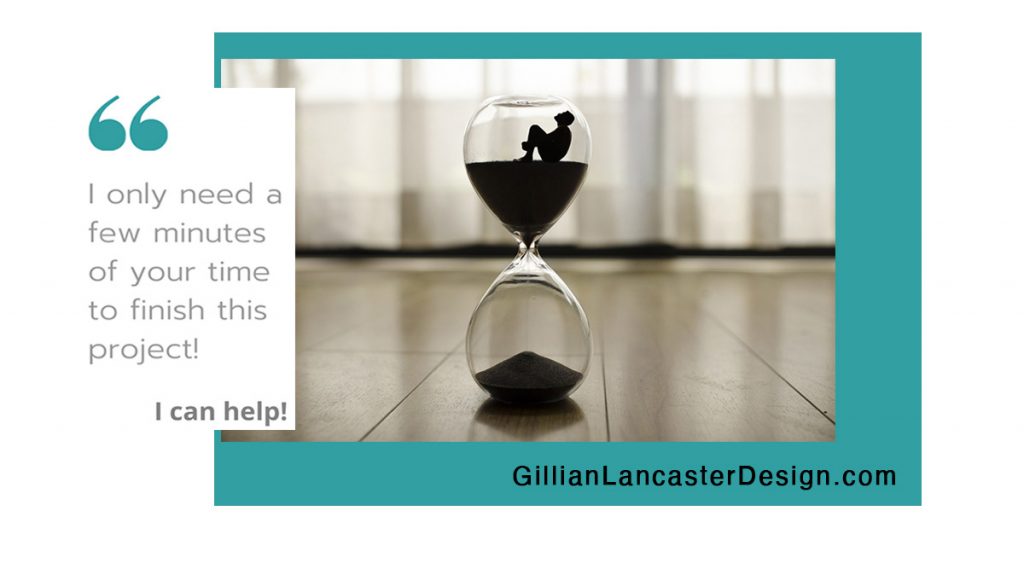 With so many people working from home or working as freelancers, the help we always relied on to finish design projects is often no longer available. Recently I've heard from a number of clients who said:
"I just need a few minutes of your time to finish this project."
I am now offering 15 minute blocks of help for problems like this.
Let me help you with your InDesign layout frustrations (that dreaded red error panel at the bottom of the screen) or Photoshop editing issues (I need to remove Maggie from the photo as she's left.)
It is amazing what can be accomplished in just 15 minutes!
You only need to be able to open the Zoom so I can see what is happening, then we'll quickly have a solution to your dilemma. Just $30 per 15 minutes.
Click on the button below to purchase. You will be sent back to this site to schedule a day and time.